March 13, 2018 at 8:38 am
#6007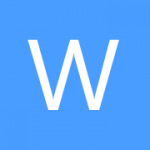 Support
Keymaster
Hi there, Martin!
Can you explain how you are trying to use plugin?
As I can understand you want to have the button which allow users go to the chat screen with another user immediatly, without entering subject, first message, etc?
And how do you want to implement this?
This is important to know for me, so I can make the base in plugin to make this possible.
Im working on new update at the moment, where I will add list of threads and friends attached to the bottom of page just like minichats and there will be possible to create thread and open minichat immediatly. Is this something that can work for you?
This reply was modified 5 years, 6 months ago by

Support

.