March 4, 2018 at 7:51 pm
#5903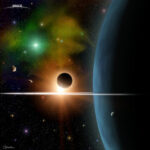 gingerbooch
Participant
Hi @admin,
I am using Buddypress wich is able to redirect any « me » slug to current user « username ».
I have been testing your link with the slug « me » instead of « username », by editing the html code inside the email (Right clic, inspect element).
This is working. But this is good just for testing.
My first question is « why is this happening ? »
I suppose your link is normally working even if the mail recipient is offline from the website while clicking the link.
I know the good slug working on my situation but I would need to create an additional tag for this. If possible can you tell me wich file(s) to look at please ?
I think that more tags would be interesting for everyone. To customize the emails better. Like « sender.name » for example, or « thread.number » for my actual need ?
Actually the best solution for me is to drive the user to the mailbox only, with the hard link :
https://yoursite.com/members/me/bp-messages/
Thank you for your help