March 11, 2018 at 10:53 pm
#5989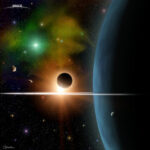 gingerbooch
Participant
That's working thank you !! I love it !!
??
Nothing about emoji is translated. Is it possible somewhere ?
I have 2 other little issues ?
– I would like to remove the underline under the menu buttons. I'm not sure if it comes from your css, or Buddypress, or my theme. May I customize it somewhere in your plugin's directory ?
– The last thing, it happens only with smartphone. When you touch the messaging, it goes to full screen. At this moment, the floating widget of google translate stops responding. Like if it was a layer under yours.
Is there any chance to fix this ?
Thanks for your support. ?