How video calls works?
Requirements
Website must work under HTTPS to make this feature work, not works with websites without SSL.
Test my browser
Security
WebRTC is the most secure voice and video calling technology available today on the market. This is not going to change for years to come.
Please check this article which has more information.
Quick demo
Supported browsers
Feature require 2 browser APIs to work.
RTC Peer Connection API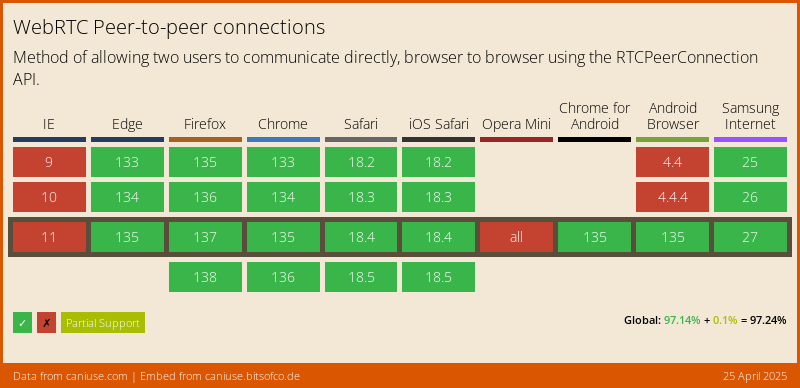 Access to camera/mic feature