March 11, 2018 at 10:57 pm
#5990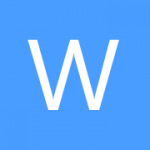 Support
Keymaster
Nothing about emoji is translated. Is it possible somewhere ?
Will add in future versions.
– I would like to remove the underline under the menu buttons. I'm not sure if it comes from your css, or Buddypress, or my theme. May I customize it somewhere in your plugin's directory ?
You should add CSS changes outside the plugin directory, for example in your theme or in plugin like: https://wordpress.org/plugins/simple-custom-css/
– The last thing, it happens only with smartphone. When you touch the messaging, it goes to full screen. At this moment, the floating widget of google translate stops responding. Like if it was a layer under yours.
The full screen mode was special developed to make chating from mobile more comfortable and its cant be disabled at the moment.